Wow I keep forgetting to post my pictures from New Year's Eve. I gave up red meat right before Christmas and I swear it's making my brain go all fuzzy. I'm feeling super weak too, starting to think it might not be such a good idea. Since I'm still eating chicken & turkey it can't be lack of protein, so I'm going to try iron pills. Or I might just go back - in moderation.

So at the last minute we realized we didn't have anything to do New Year's Eve and luckily a friend invited us to this art/warehouse party deep in the bowels of Brooklyn. Warehouse parties seem to be the new thing to do, I guess - the line was out the door and around the block. We got there at about 10:15 and about an hour later were starting to get nervous. Who wants to ring in the new year outside in a line in the freezing cold? Luckily we made it in by 11:45 and had enough time to find the (port-a-potty) bathrooms and look around. It was sensory overload - lots of stuff to see and play with - lots of people on heavy drugs, I'm sure.

Anyway, these shoes were already messing with my head as we were waiting. Don't they look backwards or upside down or something?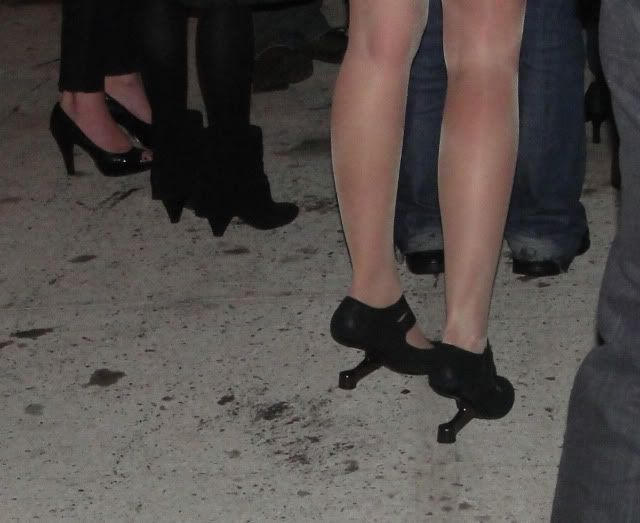 Instead of champagne...we did champagne Jello shots!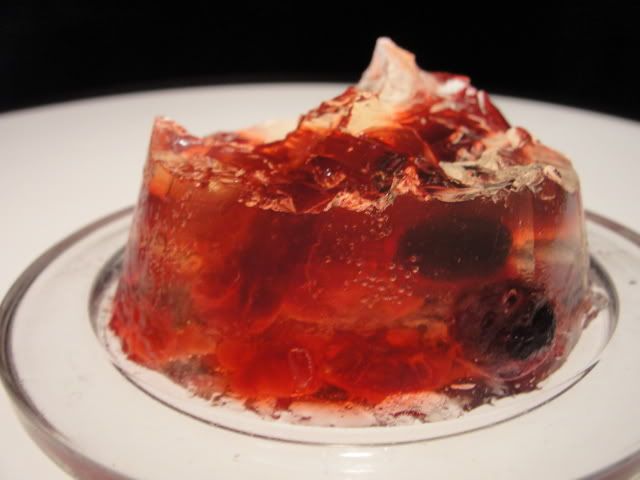 Fun b/c you can't use your hands.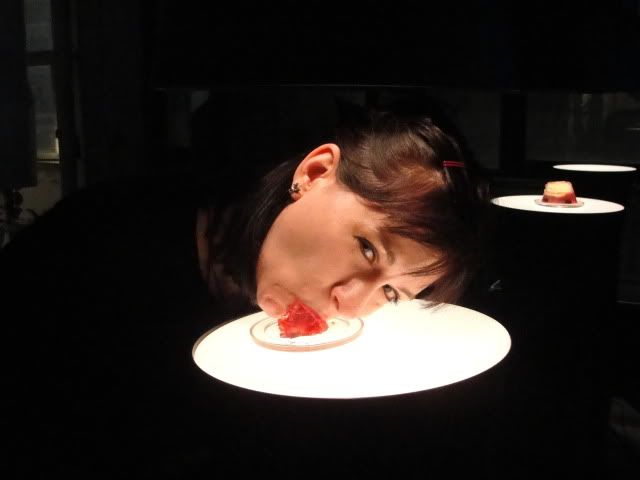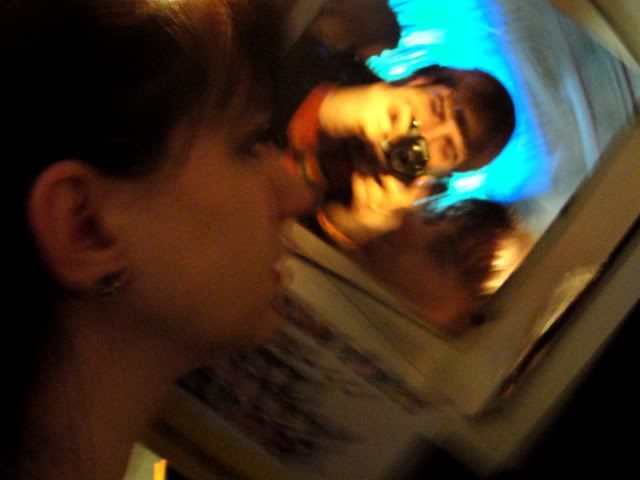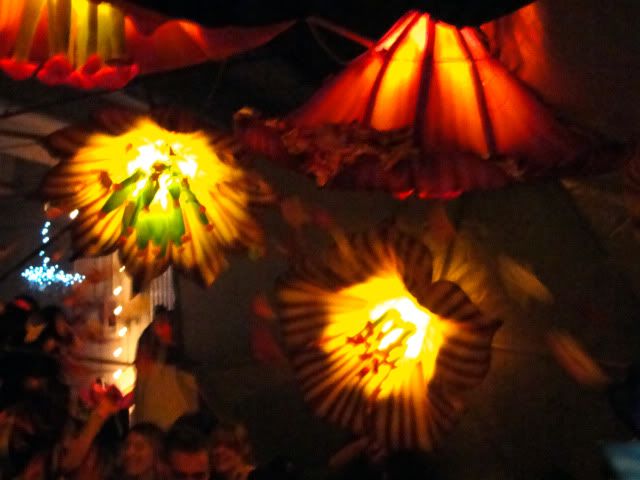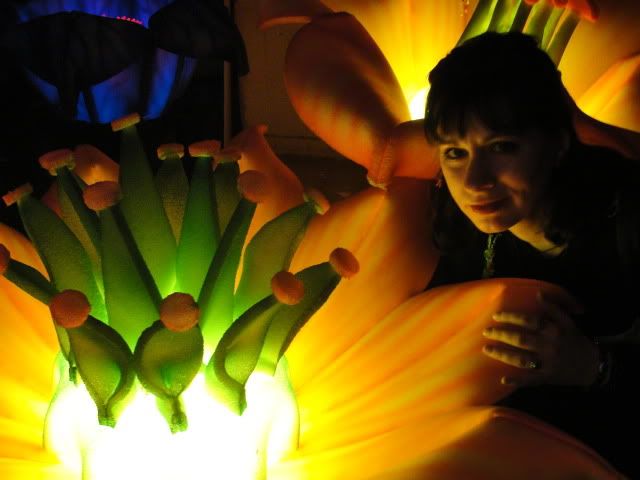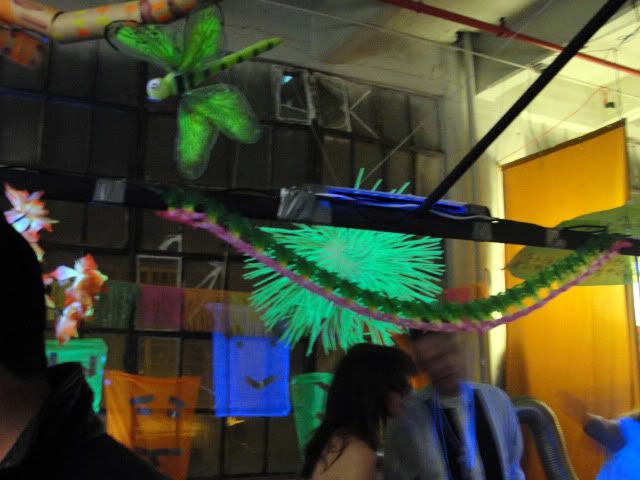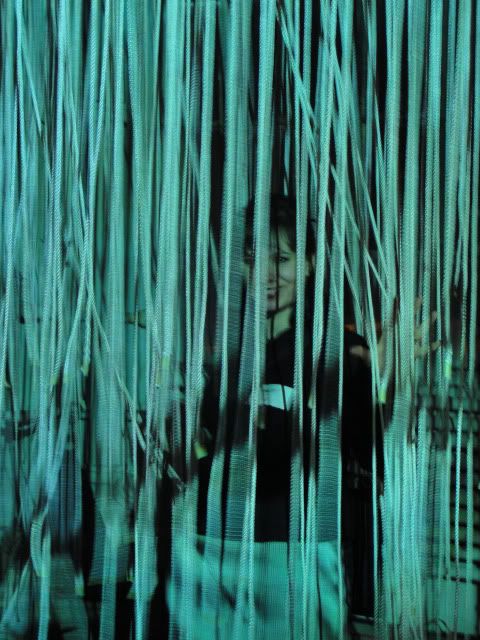 Body scan?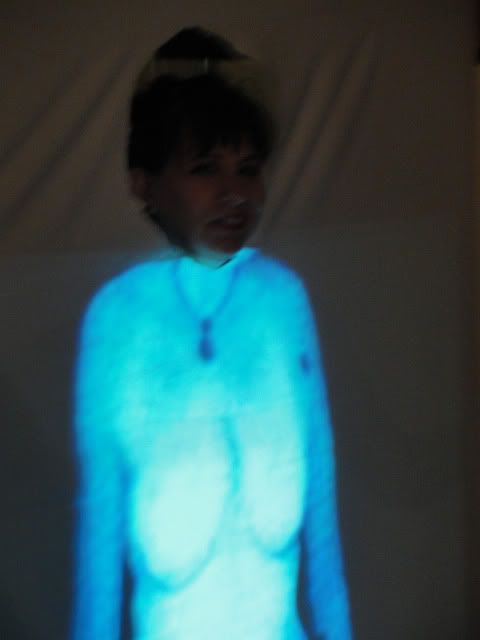 Happy pilot!



Costumes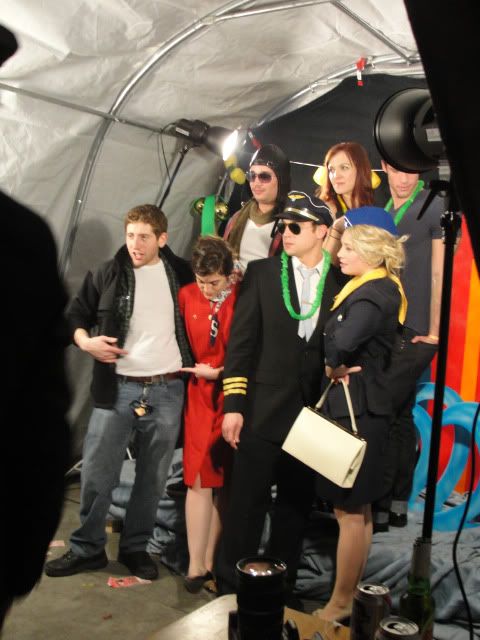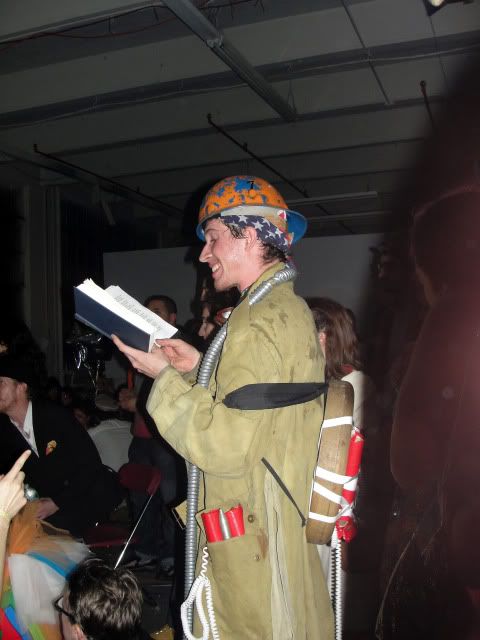 Acrobatics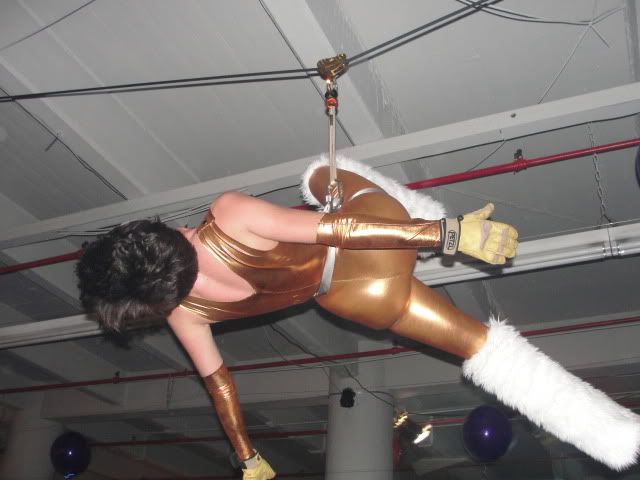 A little video compilation of all the fun!

So that was extremely cool. I'm having my holiday party tomorrow night. We had to reschedule from last weekend because we were both sick, so hey. Better late than never!